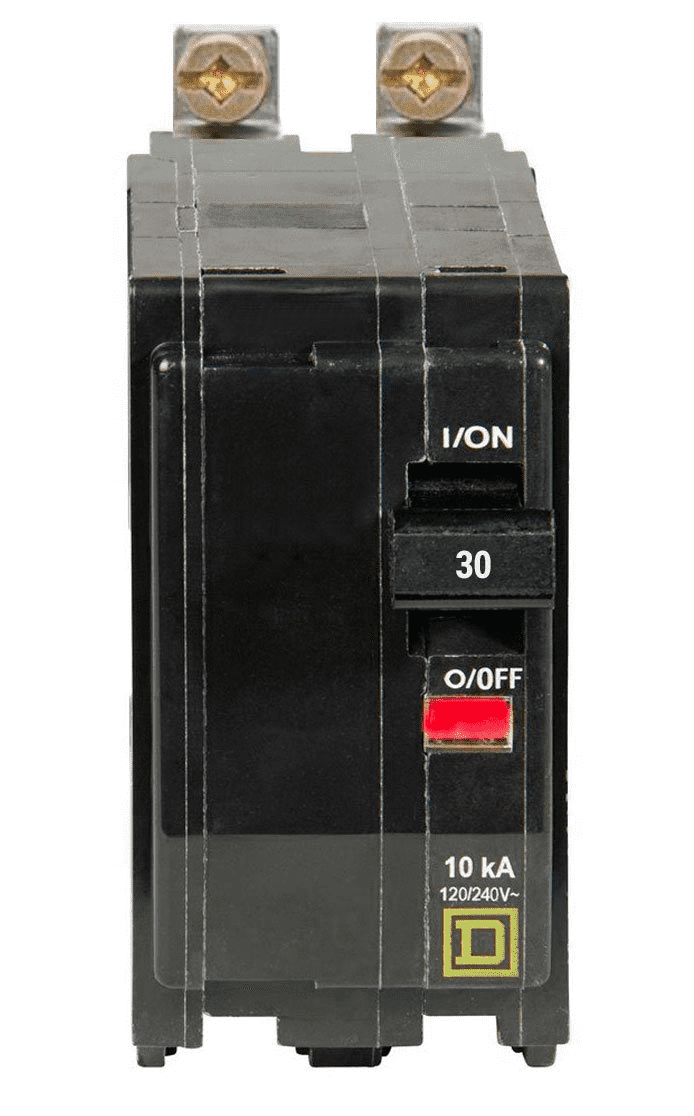 Square D-QOB230 Double Pole 30 Amp Bolt-On Circuit Breaker
by Consavvy.com
QOB230 - Square D Bolt-On Circuit Breaker
Square D bolt-on circuit breaker has a voltage rating of 120/240 Volts current rating of 30 Amps and interrupting rating of 10 kilo-Amps. The 2-Pole thermal magnetic circuit breaker features a lug terminal and accommodates aluminum/copper wire size of 14 - 8 AWG.
Specifications:
Product: Miniature circuit-breaker
Range: QO
Line Rated Current: 30 A
System Voltage: 120 V AC, 120/240 V AC, 48 V DC
Mounting Type: Bolt-on
Number of Poles: 2P
Circuit Breaker Type: Standard
Ratings: HACR rated
Electrical Connection: Pressure plate
Number of Panel Spaces: 2
Wire Size: AWG 14...AWG 8 (copper or aluminium)
Height: 3 in
Depth: 2.91 in
Width: 1.5 in
Ambient Rating: 104 Degree F (40 Degree C)
Authentic Schneider Electric / Square D Product
Dimensions (H x W x L): 3" x 1.5" x 2.91"