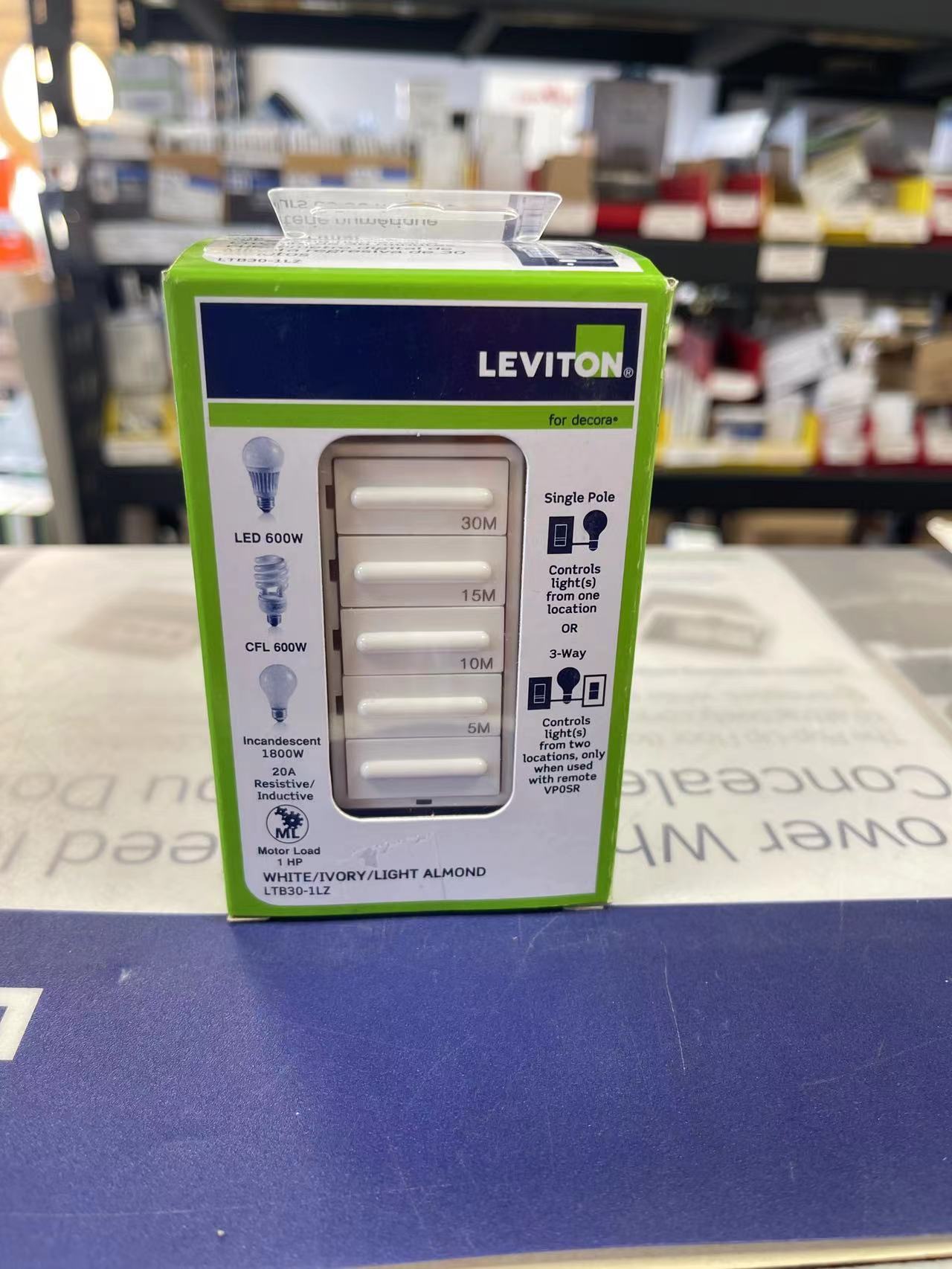 Leviton LTB30-1LZ Decora Preset Resistive/Inductive 30 Minute Countdown Timer
by Leviton
Easy operation with four preset buttons and one "OFF" button

Simple press and hold override function. 120 VAC

Flexibility to convert the 30-minute timer to other available timer intervals

Single pole and 3-way with a Vizia + Switch Remote (VP0SR)

Neutral wire required for installation

Decora Countdown Timer, 120VAC, 60Hz, 1800W Incandescent, 600W CFL, 5A LED, 20A Resistive/Inductive, 1HP, Single pole, 3-way or more locations (with VP0SR). Has four preset buttons for 5 minute, 10 minute, 15 minute and 30 minute countdown timers. Neutral required - White.