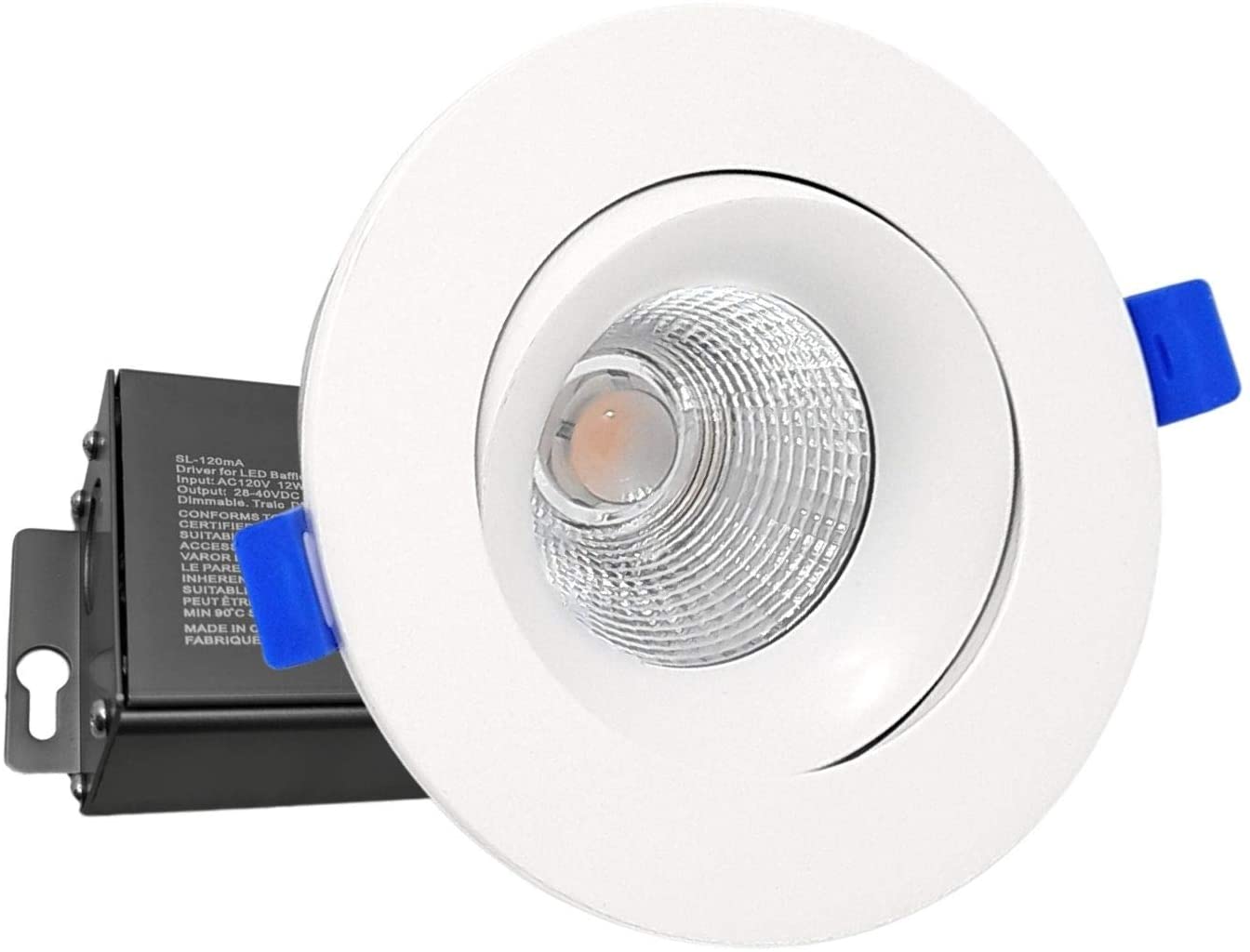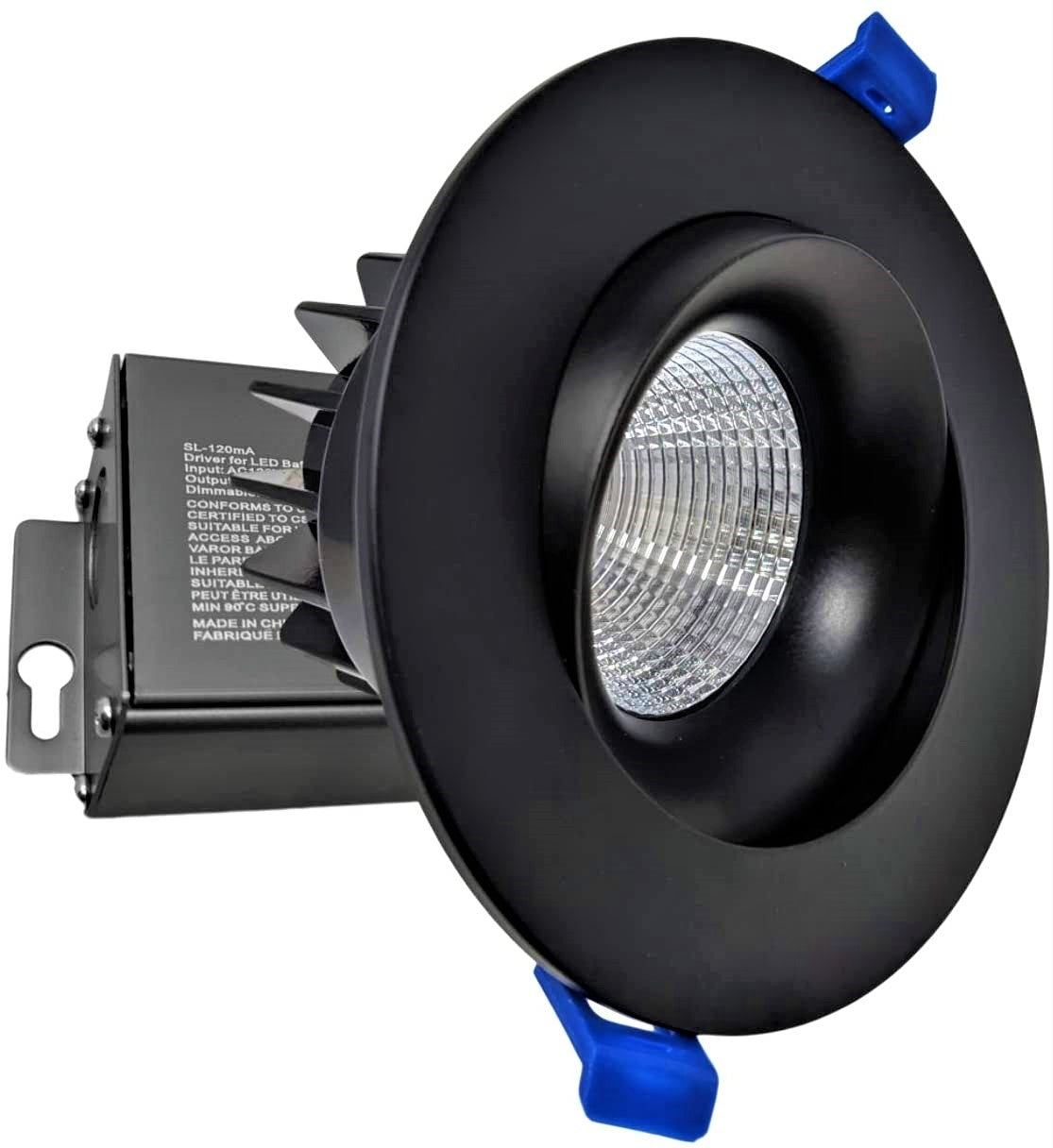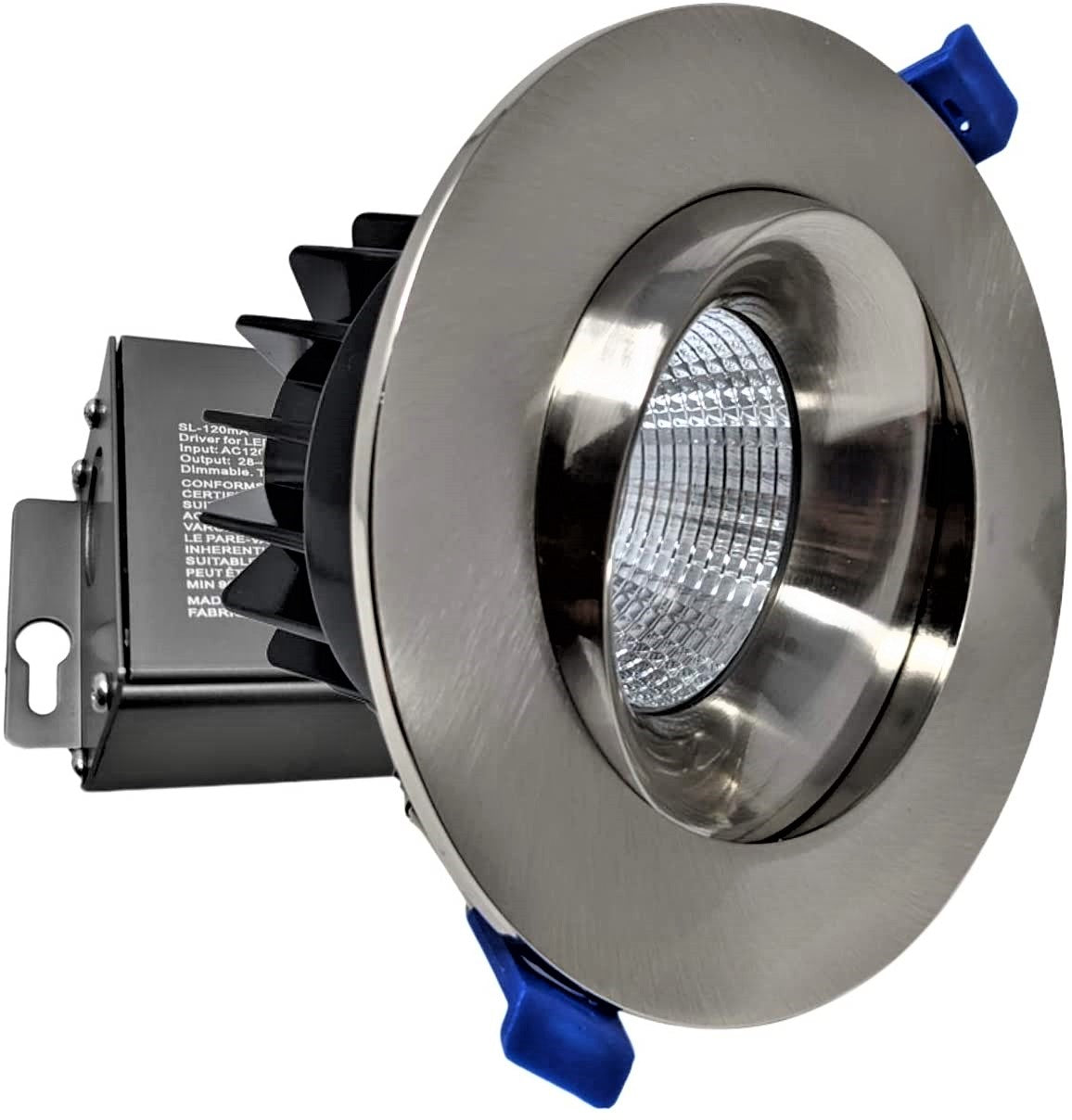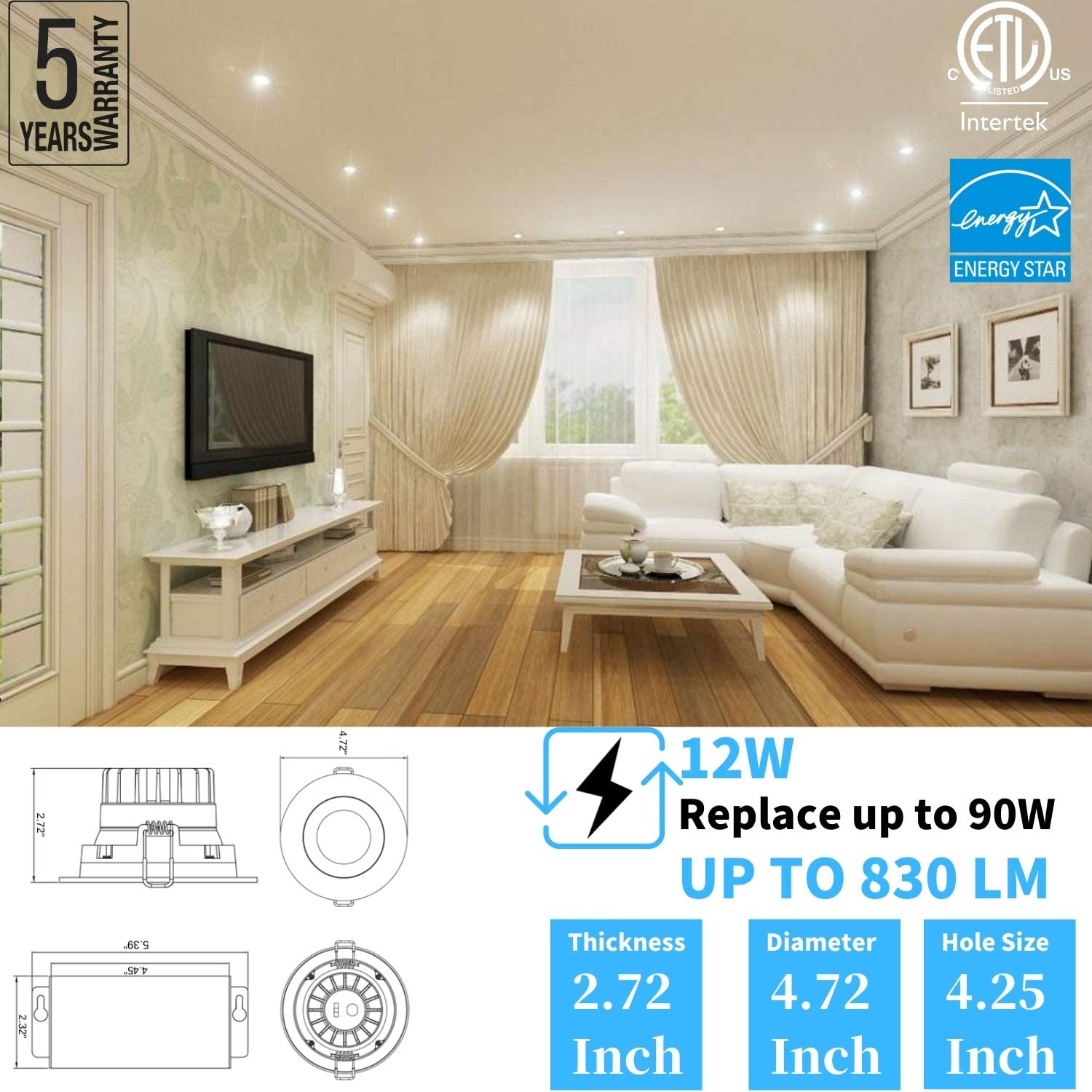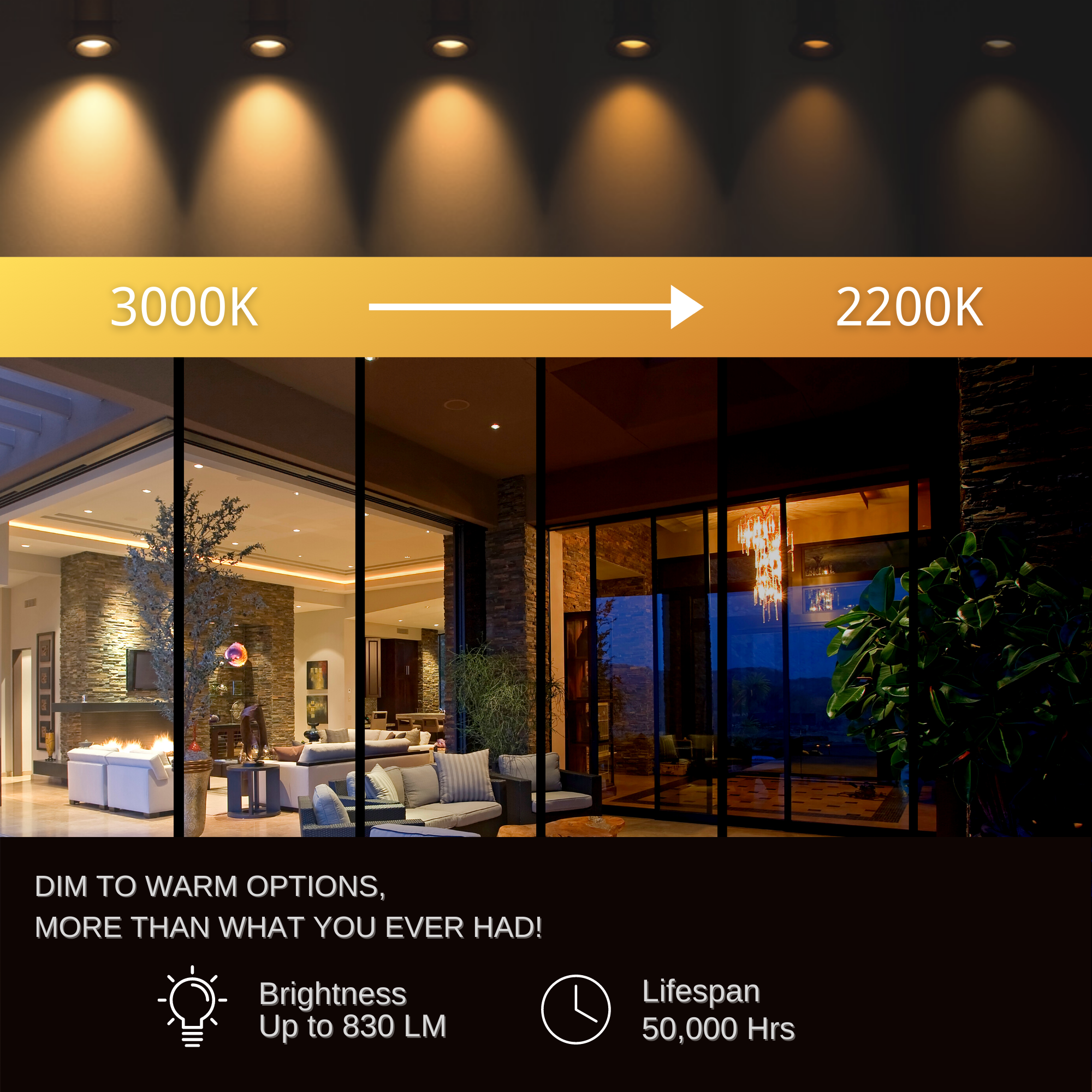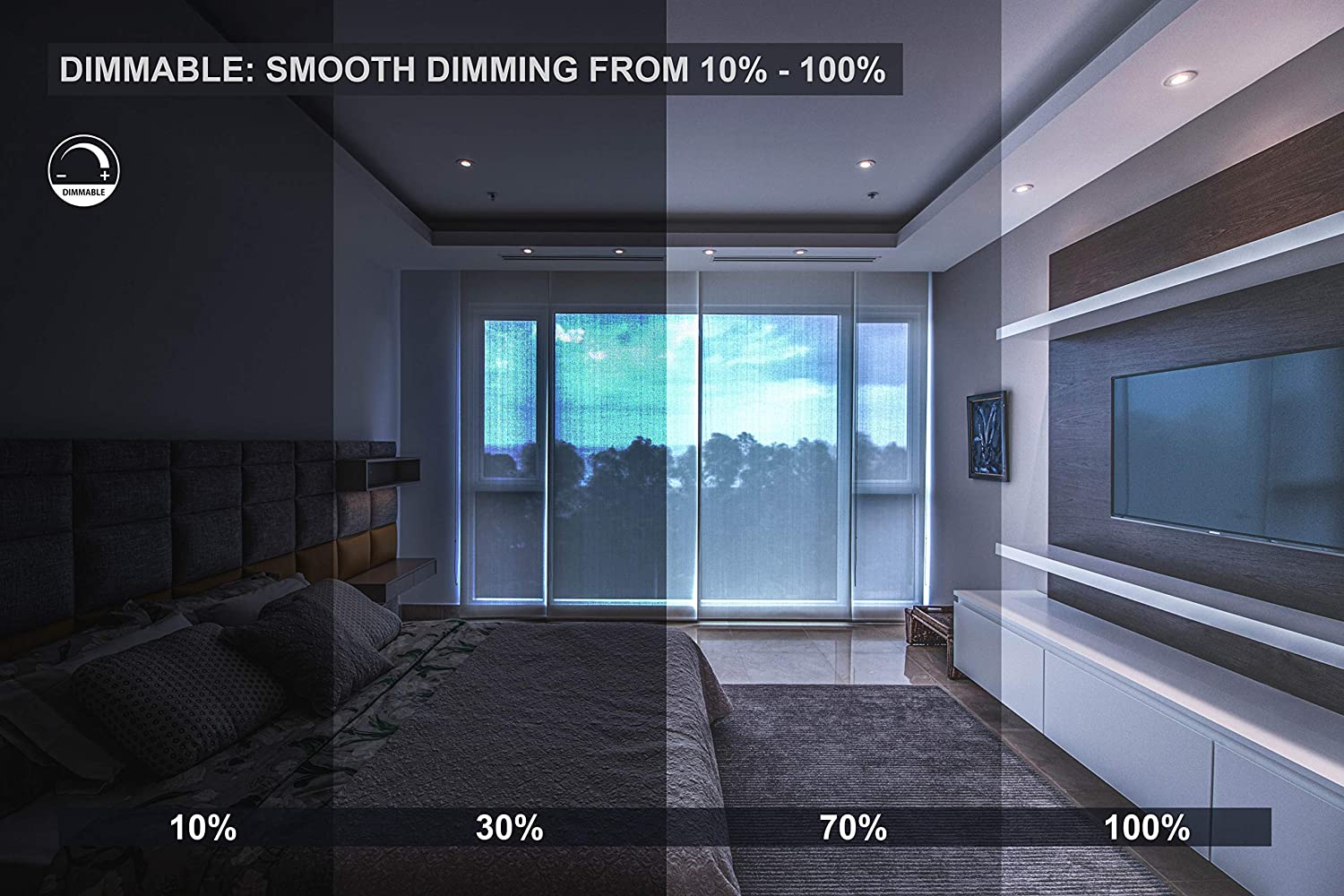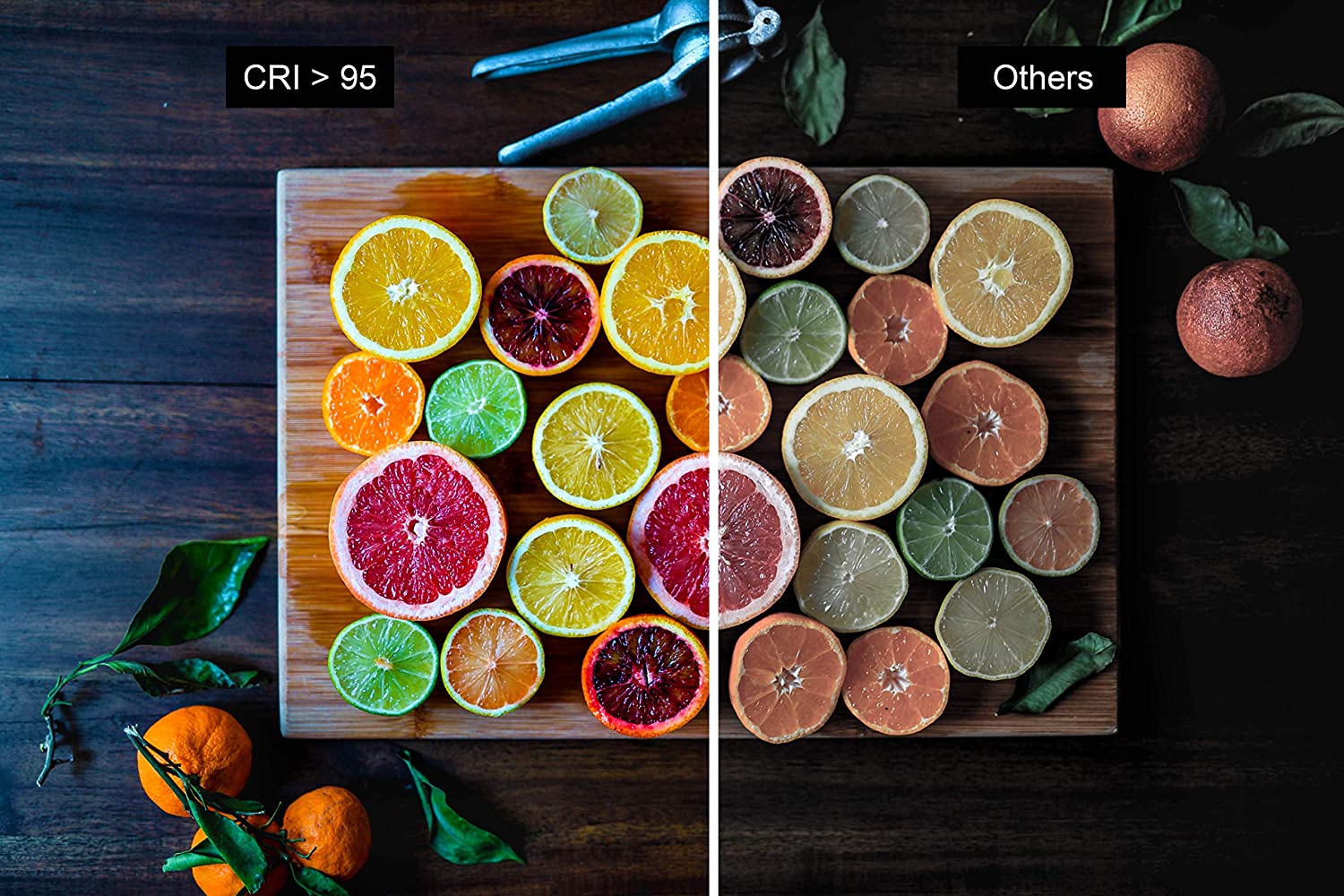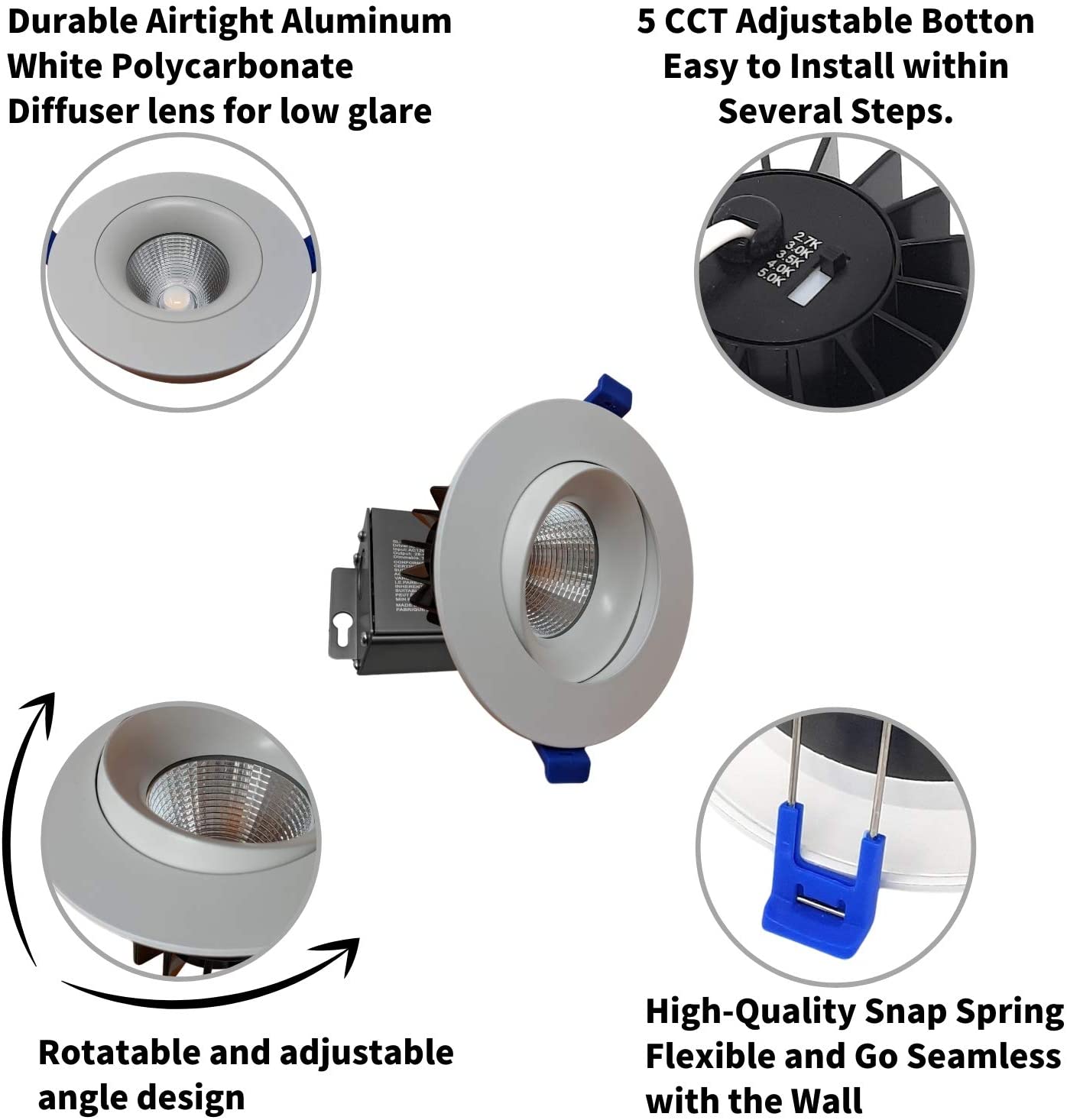 DawnRay 5CCT 4" LED Round Baffle Recessed Light (Potlight) 2700K/3000K/3500K/4000K/5000K(changeable), White/Black/Brushed Nickel, 12W, 830LM
by DawnRay
💡 Ultra & Superior CRI - Have you suffered that barely tell the difference between the black and navy colour furniture? It could be that your current lighting source has very low CRI! however, our 95+ Color Rendering Index Baffle recessed light makes all the items incredibly vivid and natural colour. It entirely transforms a room by highlighting design detail and creating a comfortable, natural overall feel, especially with its narrow beam angle (38°) design.

💡 FIVE COLOUR OPTIONS - Not sure what recessed lighting colour temperature you want to select in your home? The 4-inch Baffle recessed light provides 5 CCT and Dim to Warm options to maximized satisfy all needs in the different ambience for customers, instead of the competitors with 3 CCT, even unchangeable ones.

💡 IC RATED & FT6 WIRING GRAD - Our Baffle recessed light provides all the features that the original Gimbal LED downlights, such as rotatable and adjustable angle. It is IC rated, ensuring the junction box is thermally protected and designed to contact insulation in ceilings. Additionally, it is suitable for wet locations, not even damp. Most importantly, The FT6 cable ensures a higher safety level and fire resistance.

💡 RELIABLE LIGHTING - You will be hassle-free in its lifespan since the Baffles are flicker-free, No-buzzing and zero-delay. All DawnRay products are certified by ETL, Energy Star and FIVE Years Warranty. 100% satisfied refund and replacement if the LED pot light has a quality issue, and delivery damaged or any other problems 

💡 DIMMABLE & EASY INSTALL& WIDE APPLICATION -  The dimming capacity of Baffle recessed light is 10%-100%, compatible with most dimmers. It is installed with a tinnier junction box, fitting soffit to double drywall ceilings. Cutting a hole in the ceiling (3-7/8'', 9.85cm); Connecting the junction box to the cable; Folding the spring-loaded brackets in and then pushing up into the hole. Ideal for family room, living room, bathroom, bedroom, and other common areas in the home or office.